28 May 2020
BTG welcomes one of Bay of Plenty's largest and most accomplished law firms.
After an extensive proposal process, BTG was the natural choice for Sharline Fitzgerald, Practice Manager and the team at Holland Beckett Law. 
"BTG are a company similar to ourselves. They're not a mega Spark Digital, but they're certainly big enough that they have attracted some really great people and technicians. They're not just local, but also nationwide."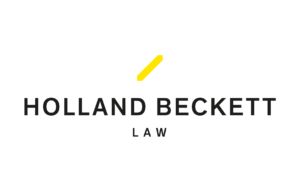 Partnering with such an established and well respected business in the Bay is an exciting opportunity for Ted Ebbing, BTG's Business Development Manager in Tauranga for more than 10 years. 
"They were really looking for a partner that was going to be proactive, that was going to lead and come up with initiatives. They were looking for someone that really wanted to work with them." 
Right from the outset, the challenges of COVID-19 were mitigated with BTG's collaborative and proactive approach to IT that saw the migration of 120+ staff into remote working under lockdown conditions. 
Since setting up remote working and migrating to the cloud, IT Manager Dave Dowie couldn't be happier with how it has turned out. 
"They're along there with us. They don't just sit back and watch us make mistakes. They're happy to point something out and they're great at coming up with different ways to do things."
Ted Ebbing was equally positive about the ongoing partnership with Holland Beckett Law.
"The team at Holland Beckett Law are excellent to deal with. This was particularly evident through this extraordinary time with Level 4 lockdown. It is awesome to have them on board as another valued client. We look forward to our future working with the team at Holland Beckett Law."
By Neil Dwight, Chief Operating Officer at BTG
For more information contact:
Jim MacBride-Stewart, Sales & Marketing Manager
Business Technology Group 
+64 9 950 7537 +64 27 554 2357
jim@btg.co.nz 
About BTG
BTG is a New Zealand-based technology service provider creating better connections for growing businesses here and across the ditch. With 80+ staff and 400+ clients across New Zealand and Australia, BTG specialise in expert engineering services, quality IT products and dedicated account management.