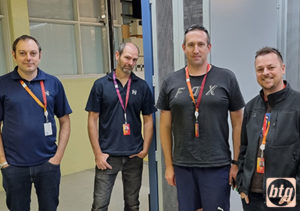 The speed of your internet connection affects your business efficiency greatly. Local technology company BTG has just finished installing a POP in the Bay of Plenty region, boosting internet speed and branch connectivity options for local businesses.
"Installing our own POP in Tauranga is a massive milestone for the region," exclaims Tim Figgins, Chief Technology Officer. "It enables us to offer more services, and also provide businesses with greater network connectivity options without having to rely on staffing challenges at third parties which we needed to prior our investment here."
POP stands for "Point of Presence". It refers to a physical location where internet service providers (ISPs) connect to the internet, allowing customers to access the internet through their network. In other words, it is a hub where the Internet Service Provider (ISP) connects its network to the larger internet.
"Our newly expanded service allows us to offer improved services in the region through increased network access and local equipment hosting options", says Ted Ebbing Bay of Plenty Business Development Manager.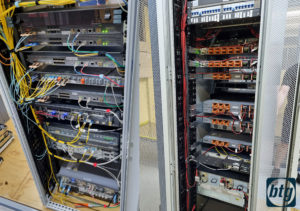 Business Technology Group (BTG) is a leading provider of technology solutions for businesses. With a focus on delivering high-quality, innovative products and services, BTG helps companies stay ahead of the curve in today's fast-paced technological landscape. The company offers a wide range of solutions, including network connectivity, cloud solutions, cyber security and various other technology services to support businesses in achieving their goals. BTG's commitment to excellence and customer satisfaction has made it a trusted partner for businesses of all sizes both across the Bay of Plenty and nation-wide.
The company's growing Tauranga team works closely with local clients to understand their unique needs and develop customized solutions that drive success. Whether you're looking to upgrade your network infrastructure, better protect your technology, or streamline your operations with better IT support, BTG has the expertise and resources to help you succeed.