EMPOWER YOUR TEAM AND ENABLE SMARTER BUSINESS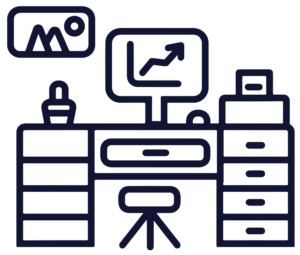 The Modern Workplace comprises a set of Microsoft Office 365 cloud solutions that enable remote work and provide a secure, hassle-free approach to accessing company data from multiple devices, all while maintaining data security.
A modern workplace is more interconnected than it has ever been. Smart business solutions are adaptable, easily accessible, and can incorporate the latest technologies in office software and hardware to facilitate secure and convenient communication and collaboration across on the globe.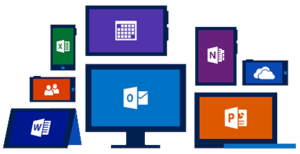 Microsoft's modern workplace is fundamentally dedicated to elevating employee productivity, enabling seamless collaboration and communication, and fine-tuning operations across multiple locations and platforms. As for your business, it is an opportunity to reduce capital expenses, drive efficiency and attract talent as a more desirable and modern workplace.
Learn more about BTG's Modern Workplace solutions.
We will guide you on your modern workplace transformation journey.
Discovery
Often you already have the tools to resolve your problems, but just need a little guidance.
Let us show you the opportunities and how they will directly impact your business, A discovery workshop will help us put a plan in place to go forward, with informed decisions and clarified scope.
Sharepoint
Communicate, collaborate and share business documents, resources, news, and events across your business from one central location.

Teams
Improve your Employee Digital Experience with Microsoft Teams for your staff, so they can meet, share and engage in a centrally managed secure platform.

Smart Document Management System (DMS)
Manage policies, procedures and other critical documents with review cycles, attest records and manage new onboarding tasks with our Smart DMS. Enable search, publishing, auditing and versioning as standard.
What is Custom365?

We have partnered with Custom365 a specialist in 'Modern Workplace' processes.  They have successfully worked with small and midsize businesses in New Zealand and overseas driving digital transformation with Office 365 and other modern workplace solutions.