We want the best protection for your business
Email remains the most popular attack mechanism for malware, social engineering attacks and fraudulent requests. Common attacks include: Links to fake login sites to steal passwords; malicious attachments and using compromised business email accounts to steal money.
Advanced email security helps prevent most threats from ever reaching your staff. BTG is always looking at which products are doing the best job of protecting users' emails. Email protection is an arms race, and it is critical to keep ahead of the latest security threats and stop them as soon as possible. Also, having someone to help 24×7 ensures the protection is always there and any questions can be answered.
Having powerful email protection that cannot be setup perfectly for unique business also creates lots of challenges. Now you can have your email protection setup for your business needs with a much higher level of customisation to suit your requirements.
"We were unhappy with the volume of spam getting through our old email protection solution. On BTG's advice we moved to Mimecast and from the first day they simply disappeared. Less time spent with spam, has meant more time being productive."
BTG Client 2022
The Best Email Solution

Our email protection is currently an industry leader with an extremely high level of protection. We extensively tested the email protection internally before putting our name behind it. Since then, we have rolled it out with great success to a large number of NZ companies.
Email Protection
Protection against spoofing of internal users
Defends against impersonation of all internal users by using six common Indicators of Compromise (IoCs): Internal users display names, Supply chain, Keywords, Domain creation date, Domain similarity, Reply to address mismatch.
Different actions can be configured depending on the number of indicators detected or the email addresses.
Unlimited policy granularity and flexibility enabling specific actions to be taken against specific definitions.
Protection from email trackers
Trackers pinpoint targets for marketing and these are increasingly leveraged by malicious actors to understand their victims and their environments for targeted attacks.
Masks users' location from email trackers.
Blocks attempts to understand engagement levels and environmental vulnerabilities.
Advance outbound email scanning
Threat protection is applied to internal communications as well as all outbound traffic. This stops any internal spread and no external contacts are compromised.
URL domain similarity detection
The email security algorithms detect domain similarity within the URL of internal or supply chain domains.
Checks against known spoofed domain lists. If you provide a list of supplier URL's, the service can perform similarity checks against them.
Email domain security configuration
DKIM and SPF records configured by us as part of the set up. These are email signatures used to prevent spoofing, phishing, and impersonation.
Attachment Inspection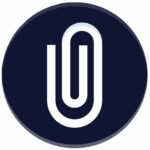 Static file analysis
Sandboxing
Internal malware protection*
URL Protection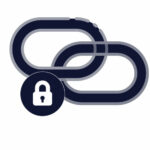 Click time scan of URL
Real-time URL user awareness notifications
Outbound malicious URL detection
Internal mail flow URL*
*Selected plans only.
WHAT WE OFFER

Managed Service
With our fully managed email security service, you can trust that your emails are protected and consistent with industry best practices, technical controls and policies.
Secure by Default
Our fully managed email security adopts a secure by default approach, enabling key security controls upon implementation. Customer-specific tuning is required to add exceptions and enable additional controls for improved security, as most businesses often overlook or assume default security features are active.
Easier Management & Use
Simplified dashboard and tooling hence easier to manage and use for both admin and end users.
Portable
Our managed email security solution ensures the protection of M365, Google Workspace (GWS), and native Exchange Server, as well as offering security for diverse mail implementations like Amazon SES or Open Source. That's a single pane of glass and set of policies you can apply, transfer or incorporate with other platforms.
More Effective
Our managed email security solution is more effective at stopping threats and reducing spam compared to M365 which lacks default security.
Superior Support
Apart from our expertise and managed service as the first tier of support, our team of engineers and support professionals are based in New Zealand, ensuring prompt assistance whenever you need it.
Email Security Focused
Experience the benefits of our all-in-one managed email security solution for complete email protection. Unlike other email protection solution, the dedicated email security team and developers have to content with other challenges within the wider organisation.

Contact us if you would like to discuss your email security needs with our team of experts.