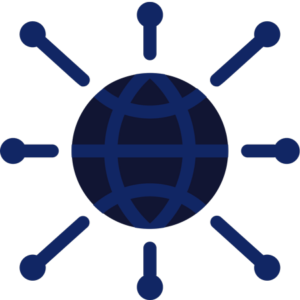 BTG's Wide-Area Network (WAN) solutions are designed to be highly adaptable.
Whether you're seeking fully managed WAN solutions for clients with offices in New Zealand and Australia, or just WAN components for your solution, we've got you covered.
We have nine data centers in New Zealand to host all our network infrastructures. Our key focus is on Multiprotocol Label Switching – Wide-Area Network  (MPLS – WAN) managed service but we also provide managed SD-WAN if you need one.
---
MPLS-WAN
In the dynamic landscape of business communication, Multiprotocol Label Switching (MPLS) is widely used in enterprise networks and has been around for many years. The main goal of MPLS is to improve the performance and reliability of network traffic.
MPLS functions as a network protocol governing traffic flow between points, utilising varied routes within dedicated private networks. When examining a conventional MPLS-based WAN, the primary distinction lies in its fully isolated nature. By utilising labels to guide data packets along predetermined paths, MPLS minimises latency, optimises traffic management, and ultimately bolsters network performance. With full control, traffic's A-to-B journey is precise, allowing rule setting for prioritising specific traffic, like voice over web browsing. This privacy ensures enhanced predictability and dependability.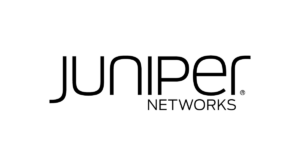 BTG's MPLS network is powered by Juniper Networks, the leader in carrier grade networking. This enables us to offer you a network solution that is not only dependable and of premium quality but also scalable and designed for sustained performance.
This combination of MPLS and Juniper networking equipment can provide advantages such as improved traffic management, enhanced quality of service, efficient use of network resources, and better control over data routing in a large-scale network environment.
---
Benefits of MPLS-WAN:
Ideal for real-time applications with low-latency.
Suited for vital data transmissions with high reliability.
Potential to expand the network by provisioning extra bandwidth.
Capability to manage diverse data transfers with varying priorities and service levels.
Proficiency in handling multiple voice and data tasks on the same MPLS network.
Option to assign specific bandwidth proportions to varying data categories.
Businesses that place their trust in our MPLS solution:

SD-WAN
Software-defined Wide Area Networks (SD-WAN) streamlines network management and securely direct traffic to trusted cloud services on their existing internet connections. Issues like slow connections, weak performance, and security concerns hinder cloud and digital transformation use. Simply put, SD-WAN's role is security.
Powered by FortiGate, BTG managed SD-Wan solution creates a virtual WAN framework. This enables businesses to efficiently blend circuit types, expedite failover, simplify provisioning, and ensure secure user-application connectivity.
---
Benefits of SD-WAN:
Brings greater visibility, availability, better performance, and operational flexibility. Customers receive detailed insights into application usage and bandwidth allocation.
Significantly reduces bandwidth costs but can also help reduce capital costs when the total cost of ownership (TCO) is considered.
Integrate advanced networking, security, and traffic management. Easily handled together, lessening effort and flagging unnoticed issues for admins.
All in One Package
BTG's WAN solutions are individually deployed, configured, monitored, and managed providing top-tier carrier-grade network quality at an exceptional value.
---
Professional Advice
We deliver a holistic solution design service that aligns with your specific needs. Our specialised and dedicated network operations and security specialists with over 100 years of experience together will support your transition to our network.
---
Dedicated Team
We are a close-knit team with high team retention committed to managing your network around the clock. Our team is always on call and the capacity allows us to promptly recognise and solve any emerging issues.
---
Efficient and Reliable Network
If our network experiences downtime (which is very rare!), our unique ring set-up can redirect or bypass any link problems or fibre cuts so that customers will have seamless connectivity.
---
In-Depth Network Observation
Our Network Operating Centre (NOC) conducts proactive monitoring and management every day, delivering real-time reports to our client dashboard portal.