GREATER FLEXIBILITY AND SCALABILITY
---
At BTG, we understand that managing your public cloud environment efficiently can be challenging. Whether you are a small, medium or large business, our Managed Public Cloud Services are designed to bring you the best of both worlds – the cutting-edge capabilities of the cloud along with the advice and guidance of our experienced team.
If you are a business aiming to reap the benefits outlined below, the public cloud is the perfect option for you.
---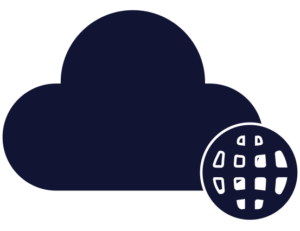 Scalability
Respond well to changing business needs and dynamic market conditions. Businesses can increase or decrease resources automatically – scaling applications, resources and users.
Simplified Disaster Recovery
Automated backup systems enable companies to secure their data, applications, and resources across public cloud regions worldwide with literally a few clicks of a button.
Decreased On-Premises Investment
Reduced need for businesses to invest in and maintain their own on-premises IT resources.
While we excel in managed public cloud services, we're particularly proud of our popular MergeIT private cloud offering. With MergeIT, you can have the best of both worlds—private cloud security and public cloud flexibility—all managed seamlessly by BTG.
Experience the MergeIT Advantage
At BTG, we understand that your unique needs might require an even more personalised solution. That's why our MergeIT private cloud services offer the ultimate balance of security, control, and scalability. Enjoy the perks of private cloud with the convenience of public cloud management.
Why BTG is the right choice to manage your public cloud
---
Expert Management
Our dedicated team of cloud experts takes care of infrastructure setup, configuration, and ongoing management. Focus on innovation while we handle the technical details.
Custom Solutions
We understand that every organisation is unique. Our tailored solutions align with your specific needs, maximising efficiency.
Cost-Efficiency
Pay only for what you use with flexible pricing options, eliminating the need for hefty upfront investments.
Expertise and Support
Our experienced team ensures your cloud environment runs seamlessly 24/7, allowing you to focus on your core business.
Cost Management
We help you optimise your cloud spending by analysing usage patterns and recommending strategies to eliminate wastage and optimise costs.
Cloud Migration
Seamlessly transition your operations to the public cloud with BTG's migration specialists. Minimise disruptions and downtime while reaping the benefits of the cloud.