NETWORK FIRST LINE OF DEFENCE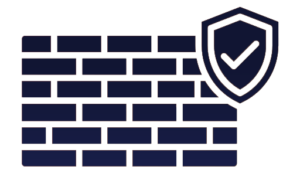 Keeping your network secure while still allowing users to access the internet requires a carefully considered set of security measures. The cost of implementing and maintaining a comprehensive firewall security can make it difficult for any business to implement and maintain.
Without the right resources, businesses may be forced to make trade-offs between security and productivity, which can leave them vulnerable to attack. It is vital for any business to have a firewall that matches its requirements and provides an appropriate level of security.
Don't let the cost and complexity of firewall security keep you up at night. BTG's Firewall-as-a-Service takes the hassle out of firewall management, so you can focus on what you do best. We work with industry-leading managed firewall services, from virtual to dedicated platforms.
BTG partners with Fortinet, the leader in network firewalls, through their FortiGate Next-Generation Firewalls (NGFW) to provide a robust and effective network security solution designed to fit organisations of any size.
FortiGate NGFW is the most widely used network firewall in the world, delivering the highest level of protection against cyberattacks. It uses AI to identify and block threats in real time, and it also provides comprehensive visibility into network traffic.
FortiGate NGFW Features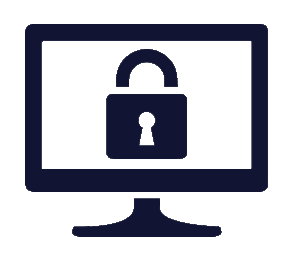 Intrusion prevention system (IPS)
Protects your network from known and unknown threats by inspecting network traffic for malicious activity.
Data loss prevention (DLP)
Helps prevent sensitive data from being leaked or stolen by inspecting network traffic for sensitive data.
Application control
Allows administrators to enforce policies that regulate application access and bandwidth usage, ensuring optimal network performance and security.
Web filtering
Allows you to block access to malicious websites and content, helping to protect your users from harmful content.
VPN
Allows you to securely connect remote users to your network so they can access your resources as if they were on-site.
SD-WAN
Provides secure and reliable connectivity between your remote sites, helping to improve your business continuity.
Threat intelligence
Provides you with real-time threat intelligence, so you can stay ahead of the latest threats.
AI-powered security
Identifies and blocks threats in real time, even those that are new or unknown, using AI.
Benefits of using FortiGate NGFW
Deep Packet Inspection
These firewalls perform deep packet inspection to analyse network traffic at a granular level. This enables them to identify and block malicious activities and unauthorised applications, improving overall security posture.
Advanced Threat Protection
FortiGate NGFWs incorporate advanced security technologies, such as intrusion prevention, antivirus, application control, and more. This helps in detecting and preventing a wide array of cyber threats, including malware, ransomware, and zero-day attacks.
User Identity Awareness
The NGFW can integrate with authentication systems to associate network activity with specific users. This facilitates personalised security policies and helps in tracking user behaviour, aiding in threat detection and response.
SSL Inspection
This firewall can inspect encrypted SSL/TLS traffic, which is often used by cybercriminals to hide malicious activities. By decrypting and inspecting encrypted traffic, FortiGate NGFWs can identify and block threats hidden within encrypted connections.
Zero Trust Network Security
These firewalls implement zero trust security principles by enforcing least privilege access and continuous monitoring, which reduces the attack surface and minimises the impact of breaches.
Compliance and Reporting
FortiGate NGFWs provide detailed logging and reporting capabilities, which are crucial for meeting regulatory compliance requirements and demonstrating adherence to security standards.
Our managed firewall solution delivers strong, user-friendly, and cost-effective enterprise-grade security. We work with you to develop a solution that suits your unique needs, and we manage your firewall 24 hours a day, seven days a week, so you can be assured that your network is secure while you focus on your essential business operations.
Businesses who have faith in our network security:

Learn more about our managed firewall service and how we can help you protect your network from cyberattacks.
Peace of Mind
We ensure network security protection around the clock throughout public and private clouds for businesses in Australia and New Zealand, all year round.
---
Latest Enterprise-Grade Protection
BTG only works with the best. FortiGate NGFW is the world's most deployed network firewall, delivering unparalleled AI-powered security performance and threat intelligence, along with full visibility and security and networking convergence.
---
Proven Expertise
With more than a decade of combined network security experience, our team of proficient security experts has a deep understanding of the latest threats and vulnerabilities, and we are constantly monitoring your network for potential attacks.
---
Custom Solutions
We understand that one size doesn't fit all. Our solutions are customised to match your organisation's unique security requirements.
---
Affordable
Our managed firewall services are affordable, so you can get the peace of mind of knowing that your network is protected without breaking the bank.