Data continuity Assured and Secure

Backups protect against human errors, hardware failure, threat actor attacks, ransomware, power failure, application faults and natural disasters. Backups can help save time and money and enable organisations to recover quickly if these situations occur. Maintaining a regular backup schedule is vital to minimise the amount of data lost between backups. The more time between backups, the more potential for data loss when recovering from a backup.
This is where BTG's Managed Backup solution steps in. Our Managed Backup solution is stored in our private cloud. This gives your data better security and increased flexibility, both with storage, volume and retention, and can be backed up offline to tape (air-gapped) protecting it from online attacks.
We manage the entire backup process end-to-end, meeting the 3-2-1 backup best practice. All backed-up data is stored in New Zealand, on independent infrastructure and in most cases, always written to air-gapped media which is part of cyber insurance requirements.
We provide three Managed Backups Solutions
MANAGED SERVICE BACKUPS

Nearly every business relies on digital information storage. In the event of an unforeseen circumstance, backups become vital to maintain uninterrupted business operations. This is precisely why BTG practices a disk-to-disk-to-tape (D2D2T) strategy. A backup is first stored on a disk, and then it is copied onto a magnetic tape for retention. This generates two backup copies: one on the disk medium and one on the tape medium.
We apply the Grandfather-Father-Son (GFS) methodology for our tape backup. It may sound conservative practising an offsite tape storage today but it mitigates potential data loss or privacy breaches which businesses can also adapt to satisfy cyber insurance requirements.
Our approach involves:
Daily Cloud Data Centre Backups: Your production data is securely backed up every night to a secondary storage repository, minimising the risk of data loss and ensuring data availability.
30-Day Data Retention: We maintain a 30-day rotation of your backups on disk, ensuring that you have access to historical data when needed.
Weekly Tape Backups to Off-Site Storage: Weekly data backups are copied to tape and securely transferred to our off-site storage facility. This provides an extra layer of protection against unforeseen events.
Flexible Tape Retention Options: Choose from tape retention options that suit your business needs, including 3-month, 6-month, 1-year, and 7-year retention plans.
Customisable Backup Frequency: While daily server backups are standard, we offer higher frequency backup options to meet your specific requirements.
Data Restoration: Restoration occurs during work hours or, by agreement, after hours upon request. Data is restored from recent (within 30 days) or older backups, involving secure tape transport for added data security.
VEEAM CLOUD CONNECT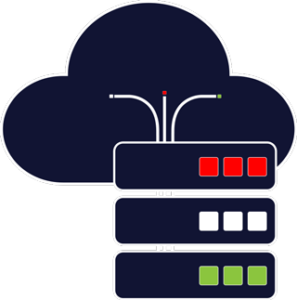 Looking to extend your backup infrastructure to the cloud? BTG's Veeam Cloud Connect can help. We offer a cloud storage vault for your remote backup copies. Businesses can take their backups offsite with ease and protect their VMs from data loss. In the event of a disaster, your data will be safe and secure, so you can get back up and running quickly.
With BTG's Veeam Cloud Connect, we provide a secure offsite backup solution for your mission-critical data and applications, streamlining the extension of your current backup structure to the cloud. You will continue to have control of your onsite Veeam backup setup. With this approach, there is no need for capital investment to build, maintain or manage your own offsite backup. BTG does all that for you!
BTG's Veeam Cloud Connect offers a variety of features that can help businesses protect their data, including.
Secure Offsite Backups
Store backups in a remote, centralised and secure location for added protection of critical data, designed specifically for hosting off-site backups and replicas.
Built-in Data Security
Uses data encryption and secure transfer protocols to ensure backups data are protected in transit and at rest.
Swift Data Recovery
Allows business to recover their data quickly in the event of a disaster by restoring backups directly from the cloud repository.
Complete Visibility
Access your backup repositories through Veeam and track your resources. No need to access other portals or systems.
Controlled Cloud Backup
Businesses can seamlessly copy and send their existing backups to the provider's safeguarded cloud repository while still maintaining control of their backup and recovery processes.
Cost Effective
A good solution for businesses that want to take advantage of the cost and scalability benefits of cloud storage. This effectively removes the need for businesses to handle the expenses and responsibilities of maintaining their individual off-site storage framework.
No Charges Data Transfer
Data transfers inbound and outbound are not charged, meaning no surprises in your bill.
No Lock in Contract
No long term commitments, just super flexible terms.
When you engage with BTG, this solution provides your business a self-managed, secure, offsite repository for your Veeam backups, with the option of adding long-term data storage if needed.
Our team of highly qualified recovery specialists, based in New Zealand, is always on standby to assist in crisis recovery.
BACKUPS FOR OFFICE 365 

Many are not aware that Microsoft does not include backups for your Office 365 data. This might be a surprise to most but you will experience a peace of mind with our Office 365 backup solutions.
Your valuable data is securely stored locally in New Zealand, in an independent, state-of-the-art data centre, ensuring its utmost protection.
Through our strategic partnership with Veeam, a leading name in data management, we provide you with a robust backup solution tailored specifically for your Office 365 needs.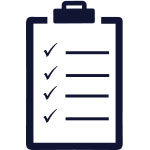 Our backups are executed daily, guaranteeing the most up-to-date information is preserved. With a remarkable retention period of up to seven years, you can rest assured that your data is not only safe but also easily accessible whenever you need it.
Visit our Office 365 backups page for more information.
Why Choose BTG
Expert Support
With our service, you gain access to a tried-and-true framework and method that safeguards your business continuity. We are proudly Kiwi-owned and focused on catering to New Zealand clientele.
Operational Flexibility
Our expertise lies in crafting solutions that perfectly match the individual needs and preferences of organisations. This includes accommodating preferences for offline or online data backup, setting up backup schedules, and presenting a variety of retention period options.
Locally Stored
All BTG Managed Backups are stored at an independent data centre separate from the BTG's Merge Cloud Platform.
Additional Security and Protection
All BTG Managed Backups utilised block-level technology and all data encrypted with unique customer key for additional security measures.
Scheduled Backup Regime
We perform daily 'Disk to Disk' backup, a weekly disk-based full virtual backups and continuous SQL backups using Veeam for super short Recovery Point Objective (RPO) if required for critical ERP solutions.