ANALYSIS
Not quite off the grid, the team at Wilderness Lodge used a satellite connection which did provide a connection to the world, but with data and speed limitations. Also there has been no cell coverage and the lodge is responsible for its own electricity generation.
While providing for an unplugged break from a modern world, desired by many, Gerry explains many visitors – especially international – preferred connectivity.
Despite New Zealand's fibre rollout along the West Coast connecting homes and cribs in Haast, which is just down the road from the lodge, to the internet, Gerry says businesses off the beaten path weren't part of the mix.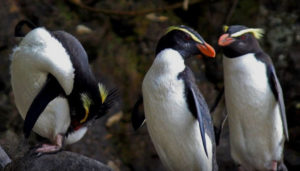 Wilderness Lodge is just 200m off the highway that conveys thousands of West Coasters and visitors, along with high-speed fibre, the length of the South Island. Gerry says the inability to connect wasn't down to logistics, geography or the cost, instead it was corporate bureaucracy.
Frustrated by being unable to find a solution to enable a connection to the lodge, Gerry wrote a post on a community social media page which was spotted by BTG network consultant Anthony O'Meara who reached out.
DELIVERY
Gerry explains that once BTG became involved, he had the opportunity to just sit back and wait.
He says that while it was relatively easy for BTG to arrange for fibre to be put up to the door of the lodge, a significant benefit was how the company worked behind the scenes to ensure it was connected ahead of the 2022/23 busy period.
"Digital connectivity is a basic human right," Gerry says, and adds that within a short time it's transformed the way he can do business.
A simple example is the use of Microsoft Teams to conduct remote business meetings – a tool that didn't function well without fast internet.
"Anthony kept us fully informed during the process and managed the whole process after we were unable to get any headway."
While Gerry hopes visitors to Wilderness Lodge don't spend too much time requiring the internet for TV streaming services or work applications, he knows they now have confidence it's there if required – and can upload penguin videos to Insta at will.
Discuss your technology requirements with us.