BTG Cyber Security Services
Feel secure. Breathe easy.
Let BTG help you breathe easy with a Cyber Security package that will provide the critical security measures your business needs to keep running smoothly.
Firewall – the critical boundary between business and the internet.
It is vital for any business to have a firewall that matches its requirements providing an appropriate level of security. BTG has significant partnerships with a range of leading market vendors in the Firewall and Unified Threat Management (UTM) market.
Endpoint Protection – healthy systems are robust and secure.
Software corruption, deleted files, stolen information, – just some of the headaches caused to businesses without adequate Endpoint Protection software. The simple act of opening a corrupted email attachment can signal disaster for any organisation. Let BTG take care of your Endpoint Protection needs as part of your overall security package.
Anti-Spam – filter out the noise
BTG understand the disruption caused to businesses and associated headaches of spam. Spam, also known as junk mail, or unsolicited bulk email (UBE) has been around for some time now, and its proliferation into the online world costs businesses millions of dollars annually. From server overload to decreased productivity of staff, the necessity for quality anti-spam products and services is growing. Protect your business by adopting security solutions to combat threats such as viruses, unauthorised access and password security. BTG has partnerships with market leading and dedicated Anti-Spam solution providers.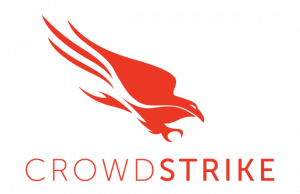 BTG have selected the CrowdStrike platform to ensure that our clients have the best possible security protection available.
CrowdStrike is the leader in next-generation endpoint protection, threat intelligence and response services. CrowdStrike's core technology, the Falcon platform, stops breaches by preventing and responding to all types of attacks – both malware and malware-free.
CrowdStrike has revolutionalised endpoint protection by combining three crucial elements: next-generation AV, endpoint detection and response (EDR), and a 24/7 managed hunting service – all powered by intelligence and uniquely delivered via the cloud in a single integrated solution. Falcon uses the patented CrowdStrike Threat Graph TM to analyze and correlate billions of events in real time, providing complete protection and five-second visibility across all endpoints.