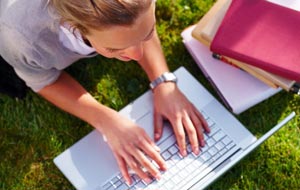 Press Release from CIO
http://www.cio.com.au/mediareleases/16638/high-tech-switches-cut-network-complaints-to-zero/
Today downtime is zero and complaints about network speed are also zero.
Students at Bay of Plenty Polytechnic in New Zealand don't know the college's IT Manager Rabindra Das, but they do know their network no longer drops out for hours when they are trying to download or watch educational videos, or exchange information.
About three years ago, Rabindra and his team began to address serious problems affecting the network. There were frequent outages and student complaint numbers kept rising. Today downtime is zero and complaints about network speed are also zero. The transformation stems from the deployment of Extreme Networks switches across the network.
"The whole experience has been a good one," said Rabindra. "We started to put the network right by looking at our switches and realised that we needed to address some bigger issues. We were using Hewlett Packard at the time, and while they were good, we weren't quite comfortable with some aspects of their deployment or cost. That's when we started to use Extreme."
Bay of Plenty Polytechnic has about 3,200 full-time students, although there are up to 10,000 enrolled across all courses on the 23Ha campus. Rabindra estimates that about 500 students are connected to the wireless network at any one time, with many more on the 1,500 end-points scattered across the facility.
To address network issues, he deployed Extreme Networks Summit series switches across the two main campuses, with a core at Tauranga City Council where the 10Gb fibre between campuses terminates. Windermere campus runs two Summit Series X670-48 port switches, with the distribution and edge stacked with X460-48 PoE and X460-24 PoE. Each stack has redundant fibre back to the core, and redundant switches. Bongard campus runs two Summit Series X650-24 switches, with the distribution and edge all stacked with x460-48 PoE, while Tauranga City Council has two Summit Series X650-24 switches, which link to both campuses to provide internet and KAREN capability.
Rabindra said: "It has made a huge difference in quality. We have gone from having weekly issues and outages to having zero problems during the past six months."
Outages could be anything from 15 minutes to three hours, and were taking Rabindra and his team ages to locate and resolve.
He said: "Prior to implementing the Extreme switches, we were receiving a lot of complaints from students. Their experience was not consistent, the network was slow and often it was simply not working. Since we finished upgrading the network more than six months ago, we have received no complaints at all about network issues. That is Extremely good!"
The college's core application is a student management system, written in-house, which manages all academic information and student records. This will be replaced in 2013 with the Tribal ebs4 solution, which records and manages information throughout the academic life of a student. Tribal enables curriculum planning and reporting of information, through to managing student data processes and task automation.
Other applications include Moodle, an open source learning management system that allows students to create dynamic websites and view multimedia learning resources. The network upgrade also allowed the college to upload more multimedia and build high quality video and digital content. Tutors and course facilitators use this technology to record lectures or implement virtual learning environments to offer students real-time experience of, say, driving a heavy goods vehicle.
Running a fast and reliable network is critically important to BoP's modern and sophisticated student resources.
Helped by local IT company and Extreme partner BTG, Rabindra and his team were able to implement the Extreme switches without problems. He said: "The core went in over the course of an afternoon. There were no issues. It was a really good experience. BTG made sure they had pre-configured and populated prior to assembly, and pre-configured prior to implementing it on-site."
Rabindra sees the current network capacity serving BoP Polytechnic for the next six years, with 10Gb standard across the backbone and outlying core and 1Gb to the desktop. He has allowed for 20 per cent above capacity, including eight network ports free at the core to accommodate growth.
He reflects: "In the past, buildings have just gone up and been connected to the network without us really thinking about the network design. Now we are making sure we consider the design and architecture more strategically, and the evidence is there…we're not having pains."
Ultimately, BoP Polytechnic opted to deploy Extreme Networks switches as they offered the best value-to-performance ratio. At one point, HP and Extreme solutions were running side-by side in the Tauranga main office, and Rabindra says: "We went with Extreme's technology based on price factors, as well as what it would do for us. We felt that the back end performed better using Extreme switches."
The investment has paid off for BoP Polytechnic, with higher network speed, less down time and greater capacity for multimedia all leading to increased student satisfaction.
Bay of Plenty Polytechnic is a Government-owned and funded institute of technology that offers the largest range of New Zealand Qualifications Authority (NZQA) approved programs in Tauranga and the Western Bay of Plenty region. Offering over 150 certificate, diploma and degree programs in a range of subjects, the institute also have the only engineering facility of its kind in NZ.
Extreme Networks is a technology leader in high-performance Ethernet switching for cloud, data centre and mobile networks. Based in Santa Clara, CA, Extreme Networks has more than 6,000 customers in more than 50 countries.