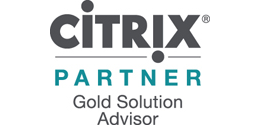 For immediate release: Citrix upgraded BTG to 'Citrix Partner – Gold Solution Advisor'
Congratulations BTG for achieving Gold Partner Status as a Citrix Solution Advisor!
Gold level certification offers the highest level of expertise, support, and commitment to one or more of Citrix technologies core to the BTG business. BTG has a well established Citrix practice, and work closely with Citrix on sales, implementation and consulting engagements.
"Citrix was one of the key technology pillars that BTG was founded on" according to Steve Harris, BTG's Technical Director.
"A significant section of our clients have always had some form of Citrix related technology".
BTG has an 11 years proven track record with Citrix deployments across all sectors of the ANZ market.
"Engineers in the team have been working on Citrix technologies since the 90's, and BTG looks forward to continuing the relationship in the future", said Steve.
BTG invests in its employees by providing education channels for its employees to learn and develop their skills and expertise. This has led to BTG having a number of Citrix Certified Administrators (CCA) and Citrix Certified Enterprise Architects (CCEA) currently under full-time employment. Therefore BTG continues to design and deliver its own work operating as a self-contained functional entity.
"Our clients receive the personal touch of a company our size, but the technical capability of a business much larger than BTG", said Duncan Dwight, National Sales Manager.
BTG serve as a trusted Citrix advisor in planning applications and desktop delivery strategies, and helping customers acquire, build and support application and desktop delivery solutions.