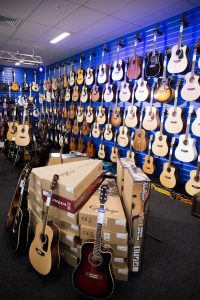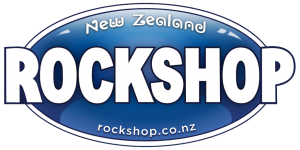 A secure, resilient, and dynamic WAN is an absolute necessity in today's dynamic business communications landscape. That's why long-standing BTG customer, Rockshop, chose to go full circle adding ConnectIT to the full range of services they experience with BTG. They now benefit from a true one-stop-shop service offering.
The Challenge
Nationwide outages and service levels not meeting agreed specifications from the 3rd party WAN supplier of services were causing havoc to a business like Rockshop with multiple sites all over the country. The requirement for robust and seamless interconnectedness from their WAN became crucial.
According to Simon Manson, CIO for NZ Rockshops, "We were with another company for a 3 year period, but had BTG managing the service so as to provide us with a One-Stop-Shop solution and handle issues along the way. However, at the end of the contract term we went to market and assessed the service levels provided by the 3rd party, which in our opinion didn't measure up to their specifications."
Why?
Things have just gotten a whole lot more competitive! The market has shifted a lot in value for dollar – less money can deliver greater bandwidth and in turn, service levels will speak for themselves.
"Because BTG were managing the service we had confidence in the fact that BTG's hands were tied a lot of the time and they were as frustrated as we were in lack of response (from the previous 3rd party supplier)."
Over the period of the 3 year agreement with the old provider, BTG began its own Business ISP branch and started selling customers its services.
"BTG came in considerably cheaper than the 3rd party we were using and with a much more flexible plan as far as any changes and modifications we required along the way; adding in new stores or locations. We weren't happy with the failure rate and response time of the old provider and at that point decided to go with BTG Connect IT WAN connections as well as the management which started rolling out about December 2015."
Solutions and Benefits – Working with BTG
Proactive over reactive is a stand out benefit according to Simon.
Going the extra mile is another.
"As far as service levels go, BTG are extremely proactive in coming up with solutions for situations that haven't even happened yet. They review our performance and equipment and make recommendations before there's a problem, eg. We may need more disc space, so rather than waiting for something to fall over, which I have had with other companies in years gone by, BTG actually recommend before there's a problem and changes are made – a seamless operation."
Growing businesses these days have significant online requirements. Ensuring an IT service provider can genuinely keep up with the play here is essential.
"BTG provide services for our integration of the live system into the website system. They've helped with the implementation and in the creation of easy back and forwards information flow from the Internet to our system. We have consolidated a lot of services over a period of time like firewall and spam which BTG take care of now. This results in a cheaper solution but with the same level of service."
"We're also at the point now where we are at the end of our 3 year contract with BTG for our managed service and I see no reason why it's not going to continue. We'll be looking at signing a new contract in April for continued service for the next 3 years to manage all of our systems."
Solutions for Rockshop in a nutshell:
• ConnectIT – BTG's Business WAN product.
• Cloud Services (MergeIT).
• VoIP Services.
• Managed WaaS.
• Support – MaintainIT.